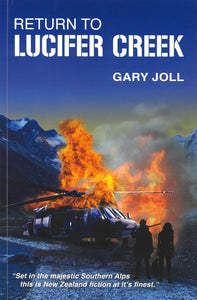 Barry Morton is hunting illegally on Lilybank, a large property in the Southern Alps of New Zealand. He seeks a unique trophy, a pure white bull Tahr. Upon returning to his well-concealed secret camp he discovers a young woman bathing in the hot pool, a pool he believed was known only to members of his family.
This is not all he discovers, He is forced to save his own life by killing two individuals wearing grey camo who clearly were intent on killing him. Barry quickly realises this group of apparent terrorists, is killing all persons unlucky enough to encounter them.
Within hours of his lethal encounter with these Grey Ghosts Barry suspects they may have killed members of the climbing party to which Helen, his unexpected camp companion, belongs. If they are to survive Barry and Helen must play a deadly game of hide-and-seek; becoming the hunters not the hunted.